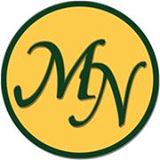 Memphis National Golf Club is proud to be a Membership by Invitation Only Club!
Founded in 1972, Memphis National Golf Club (MNGC) is a private club conveniently located in the Town of Collierville, Tennessee approximately 20 miles east of Memphis, Tennessee. Members of MNGC enjoy two (2) distinctly different golf courses, a large natural and synthetic grass practice tee range, an extensive short game practice facility, and a Clubhouse that offers a full-service Golf Shop, Casual and Fine Dining as well as a 250-person capacity Banquet Facility.
Aside from the numerous amenities we have to offer, what separates MNGC from most other private clubs in our area is our Membership's willingness to take ownership in the Club by volunteering their time to become New Member Sponsors, Club Ambassadors, Committee Members, or even holding elected positions on our Board of Governors. MNGC prides itself by partnering with its Members to become the best private golf club in the Memphis Metro Area.
As a Member of MNGC, you will enjoy the privilege of playing golf on two Championship Golf Courses (Legends or Champions) seven days per week as well as having access to one of the largest reciprocal programs in the entire country, our Arnold Palmer Advantage Platinum program which gives you access to over 70 Platinum Privilege golf courses nationwide! You will also enjoy one of the finest Casual & Fine Dining experiences ever offered by a private golf club in this area.
Lastly, our golf experience does not take a backseat to any of the other amenities that our Club has to offer. As a Member of MNGC, you will have access to a Tournament Schedule challenging enough for both the competitive golfer as well as the recreational golfer; our Men's or Ladies Golf Associations; our Friday Night Couples League, Wednesday Night Scrambles, Parent/Child Events, Ladies Golf/Wine & Dine Clinics, and the #1 Junior Development Program in the entire region. Additionally, you will enjoy the luxury of our Thursday Night Dining, Sunday Brunches, Member Celebrations/Parties, and other special events. All of this and much more can be yours when you choose to join our Family!
Our goal at MNGC is to always provide exceptional Golfing & Dining Experiences for our Members and their Guests. If you are interested in joining Memphis National Golf Club, then please contact our Membership Director, Woody Burchett at wburchett@centurygolf.com.
Thank you again for visiting our website. Please take a moment to browse our site and contact us with any questions that you may have.
Sincerely,
Michael N. Lyons
Board of Governors Chairman, 2014